College Park boasts a lively main street (Edgewater Drive) with its shops, restaurants, unusual art displays, and community street parties. Many of the charming neighborhoods feature unique 1900s bungalow homes surrounded by numerous lakes and parks and underpinning it all, a deep appreciation of our community's long history. If you'd like to learn more, check out the book titled College Park by Tana Mosier Porter.
Thanks to Orange County Regional History Center for the use of the photos.
The 1800s - Citrus Groves and Early Residents
The first resident of the area now known as College Park was citrus grower John Ericsson who built his home at 19 West Princeton Street, in the middle of an 80-acre citrus grove.  With the arrival of large groups of settlers on the South Florida Railroad in 1880, College Park began to take shape, with the development of more homes and businesses. 
Growth in College Park and Orlando continued until The Great Freeze of December 1894, where Orlando reached an all-time record low of 18°F. The brutally cold weather destroyed much of the citrus crop, forcing many residents to abandon their Florida groves and return North. Growth didn't resume in Florida until 1905, when tourism began to grow and eventually became a major industry.
The 1900s - Real Estate Boom
In the 1920s, the real estate boom helped College Park grow and prosper. During this decade, many of the neighborhood's best-known subdivisions were plotted.
In 1921, Walter Rose began the tradition of naming streets after colleges and universities. In 1923, H. Carl Dann and associates founded Dubsdread Country Club and Golf Course, which is still in operation today as a public course.
Early Residential Developers & Neighborhoods:
Walter Rose's Rosemere in 1921
H. Carl Dann's Dubsdread in 1923
J.P. Holbrook's Edgewater Heights in 1924
Frank L. Anderson's Anderson Park in 1924
The boom turned into a bust with The Great Depression. During this period, savvy businessman Welborn C. Phillips began buying many vacant lots, priming himself for a post-war economic boom. 
The mid 1900s - Stars in College Park
College Park has been home to two well-known figures in the post-war years. Astronaut John Young lived at 815 West Princeton Street as a child. Young gave 42 years of active service to NASA, the longest career of any astronaut. He was the ninth person to walk on the moon as the Commander of Apollo 16 in 1972.  
Beat generation writer Jack Kerouac lived at 1418 Clouser Avenue in 1957-58 during the publishing of his masterpiece On The Road. He also wrote his follow-up novel The Dharma Bums at this home. Kerouac's home now houses a non-profit called The Kerouac Project, a haven for up-and-coming writers. Four writers are selected each year to stay in the home for three months. During their stay, they work on a writing project which is presented at the end of their residency.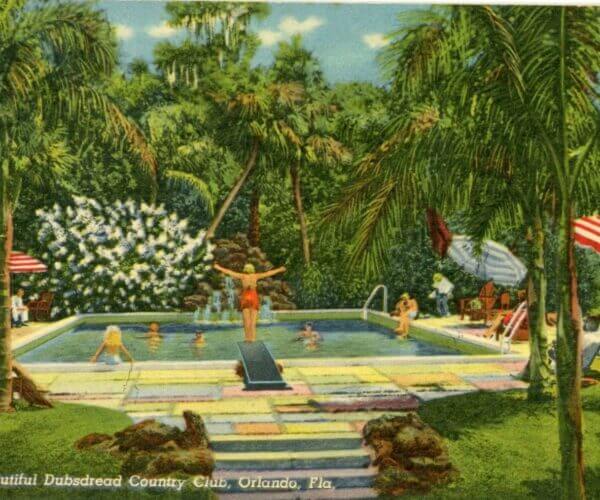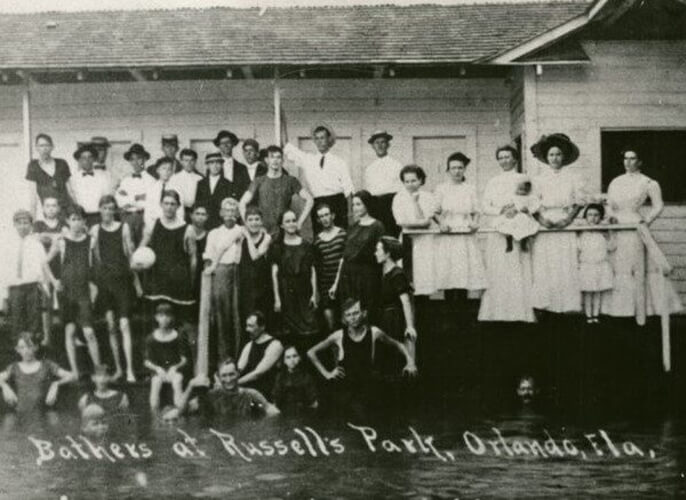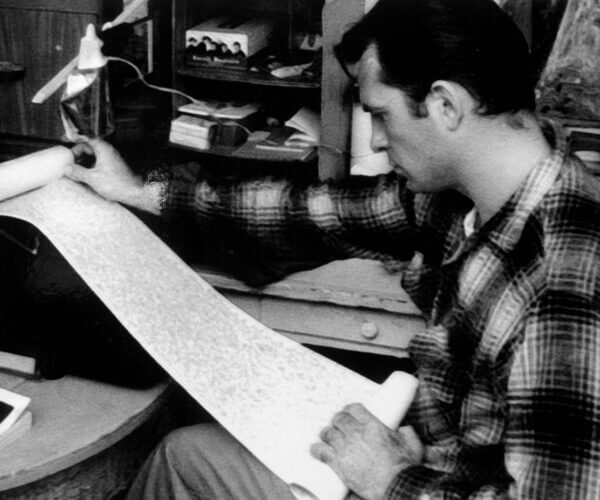 Unique to College Park - The Mystery Sink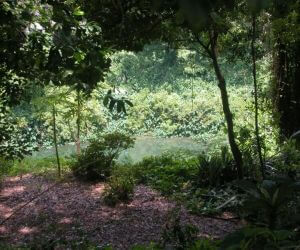 When you live in Florida, you accept the strange reality that one day a hole could open in the ground out of nowhere. This is precisely what happened in January 1922 in College Park's Biltmore Shores area.
The "Mystery Sink", also called Emerald Springs, caught the attention of the U.S. Department of Interior in 1959 as the department performed a geological study of the sink. In 1966 the U.S. Navy sonar research department did another study, documenting it as the deepest known body of water in the state of Florida. It's estimated that this sink hole reaches a depth of 500 feet and beyond. In 1970, the hole was closed to the public.
Read more about the Mystery Sink here.